How might we help amateur podcasters increase engagement with listeners? Commute is a service designed to help podcasters increase engagement with listeners.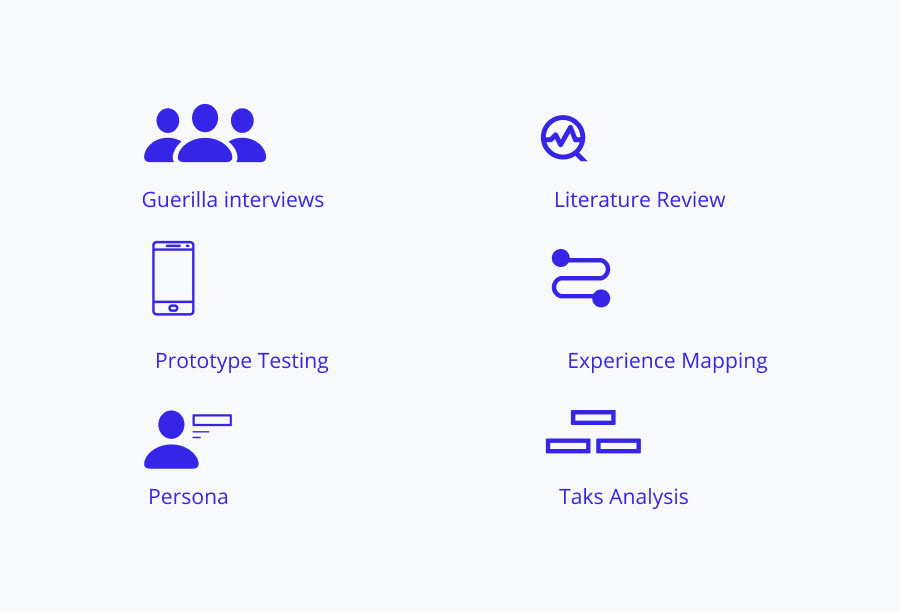 I conducted 14 interviews of French and Irish podcasters on Zoom and on Skype. In addition, I conducted
2 online surveys on the French and on the Irish market. 20 Irish listeners and 10 French listeners have answered.

Insights from Experience Prototyping

I have set up 6 online workshops to co-create the experience of an engaging podcast: one brainstorming, 4 roleplays, one cocreation workshop. Prototyping the experience has enabled me to identify impediments and obstacles to the project of enabling cocreation.
The Podcasters' Perspective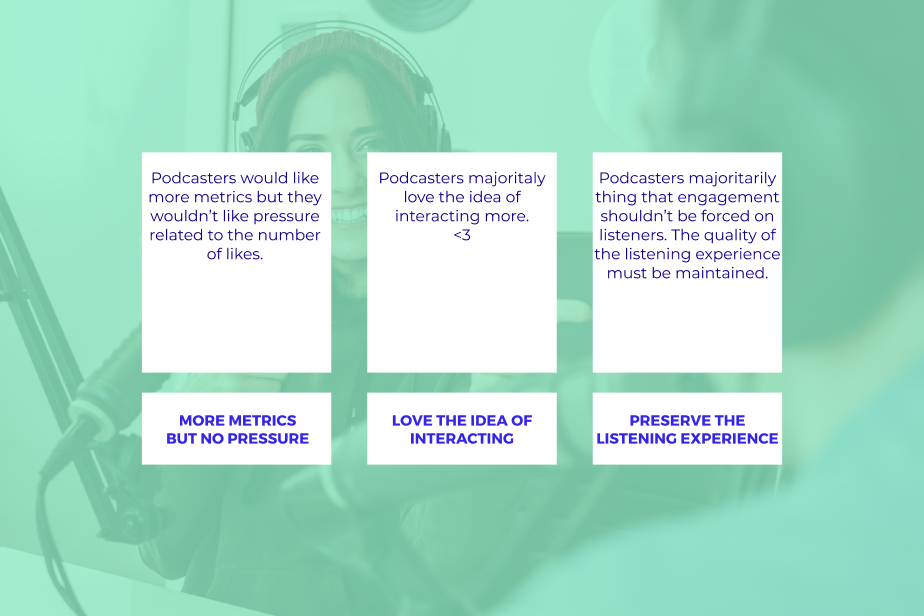 The Listeners' Perspective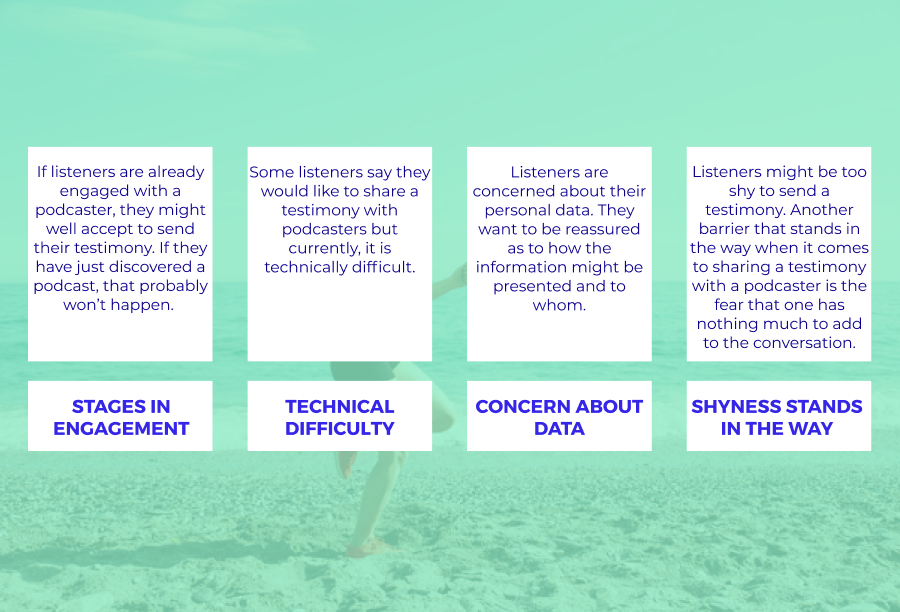 Thus, this project aims at: 
1⃣ creating or preserving an active listening experience 2⃣ encouraging the podcaster to take the listener into account when he or she creates a podcast by giving them engagement metrics. The consequence: the raising of the visibility of the podcast.
Personas: The Podcaster's Perspective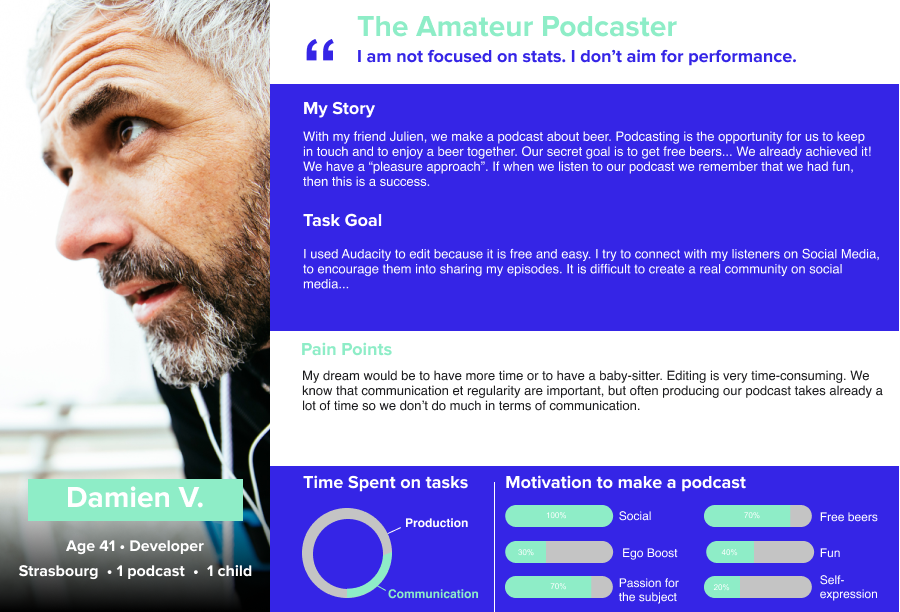 The target audience of the website are amateur podcasters, not professional podcasters whose needs differ radically.
Personas: The Listeners' Perspective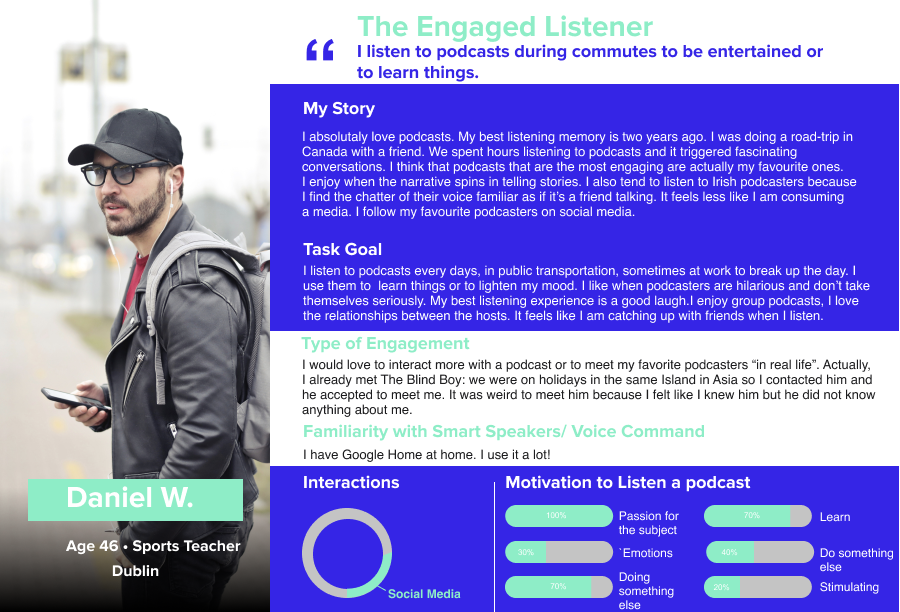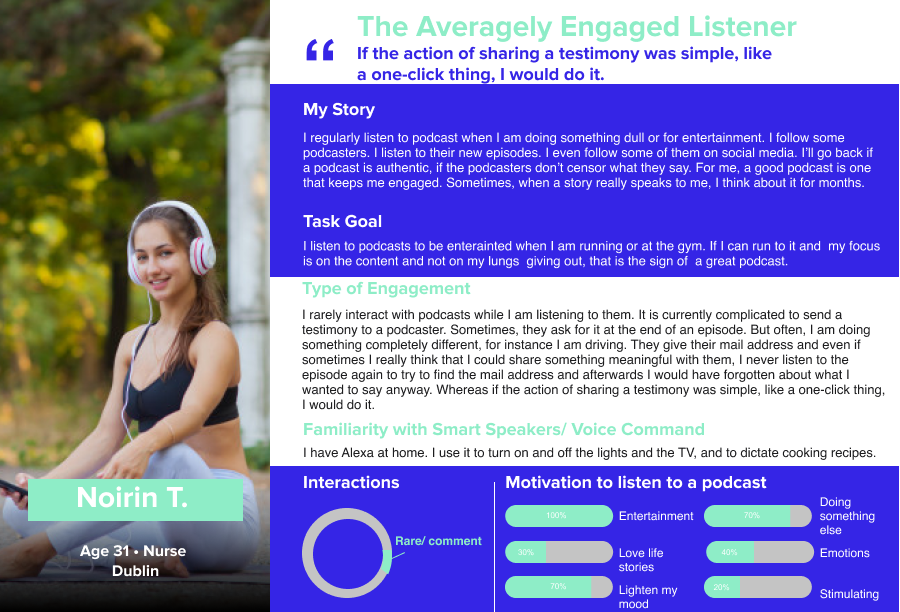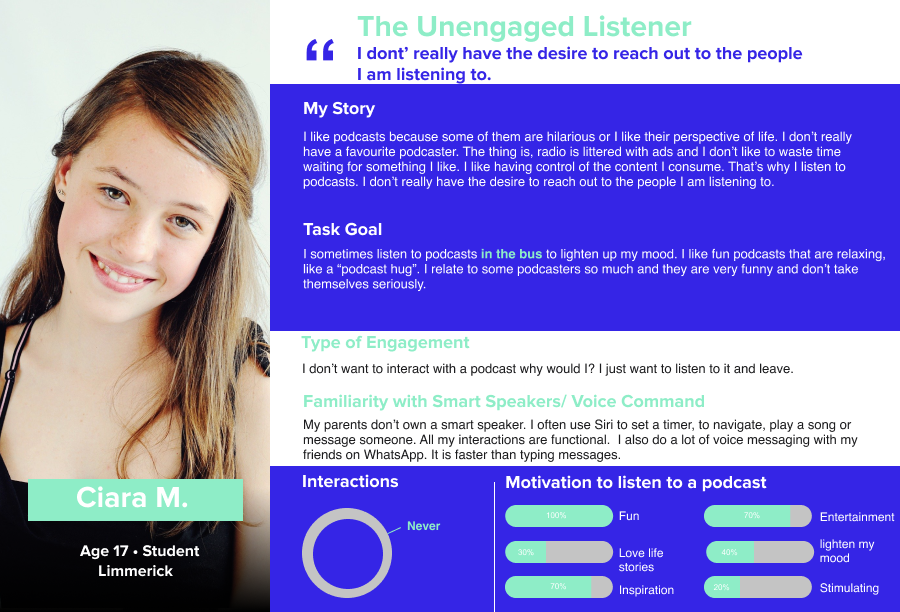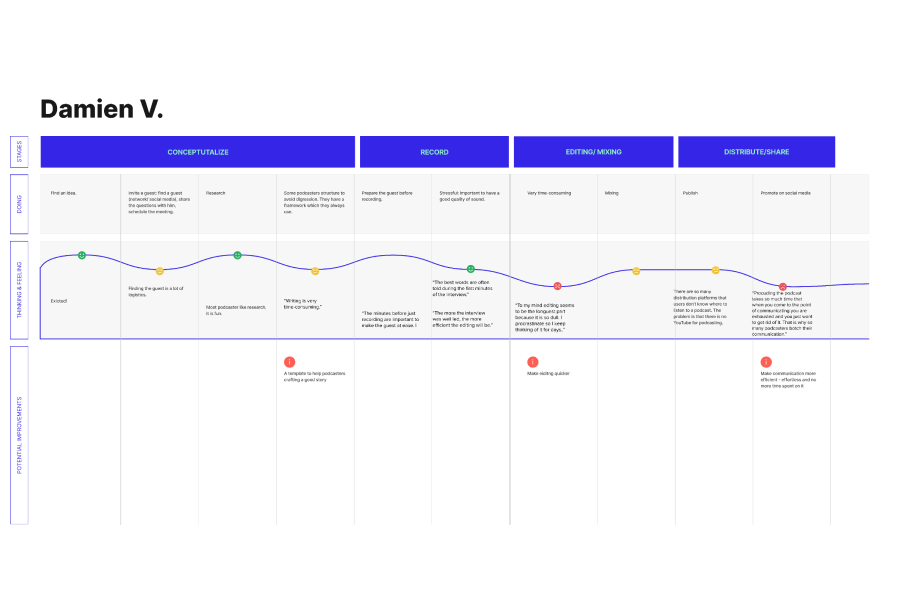 The challenge is that when one launches an experience on Alexa or Google Home, the product is invisible.
There is a need for illustrative storyboarding so as to anchor on the outcome that one is going for as a designer. Even if voice is invisible, the interaction between listeners and the device is not.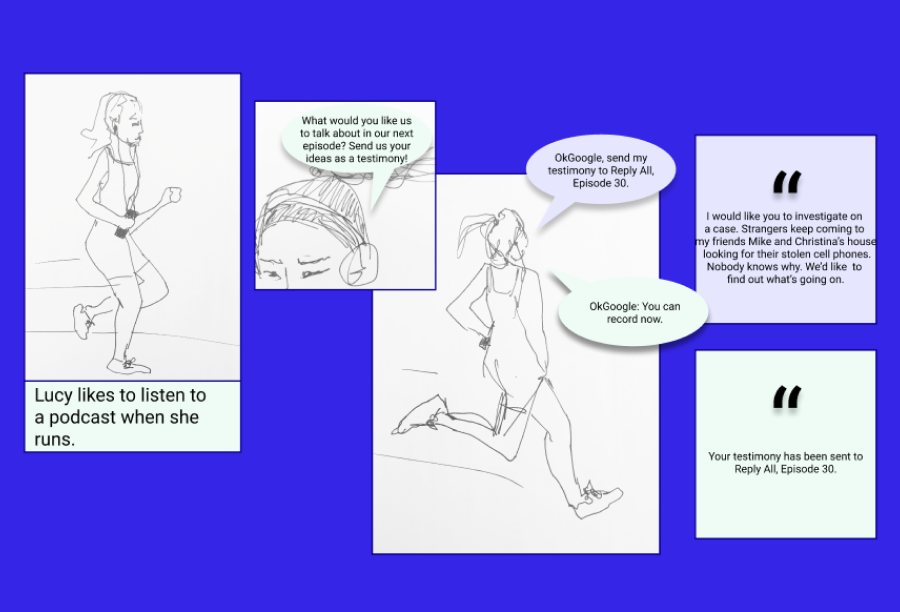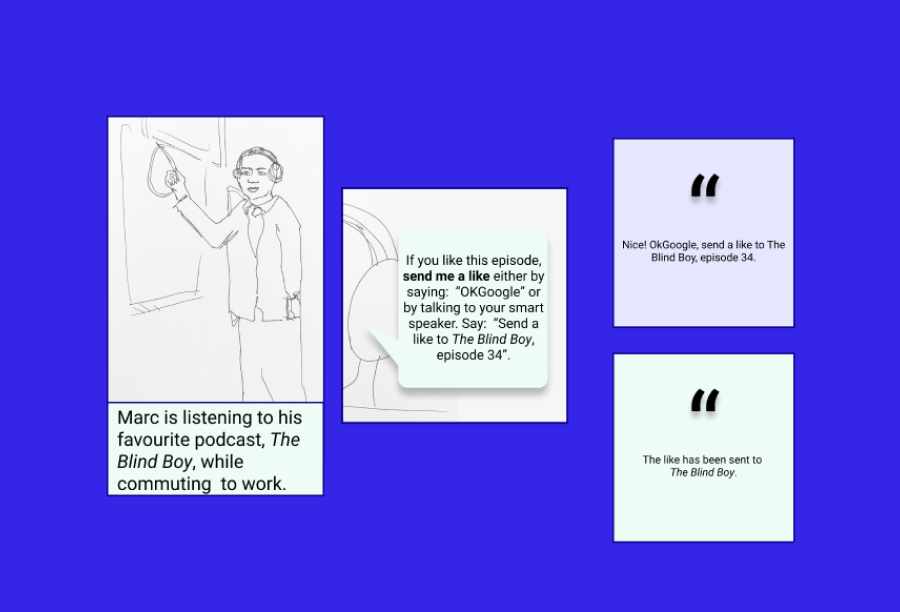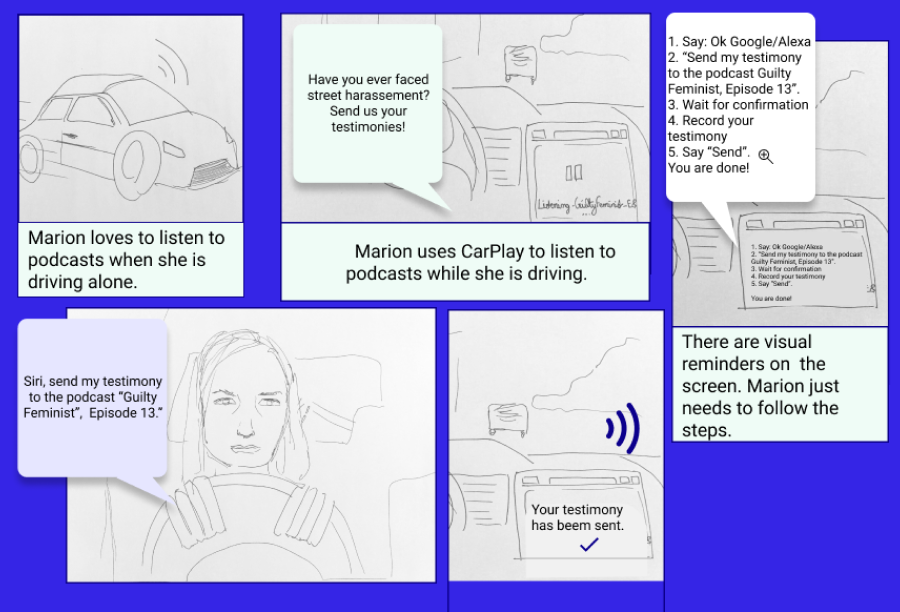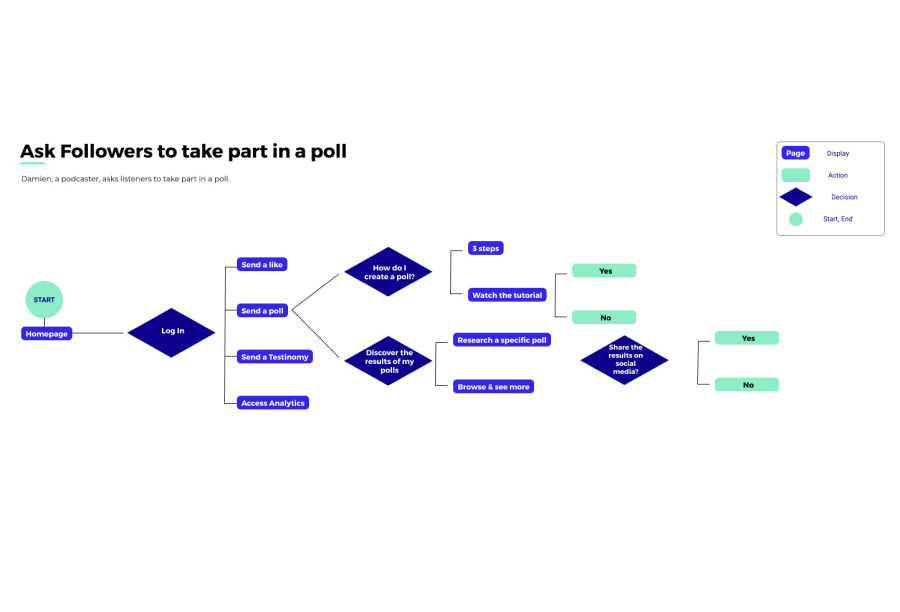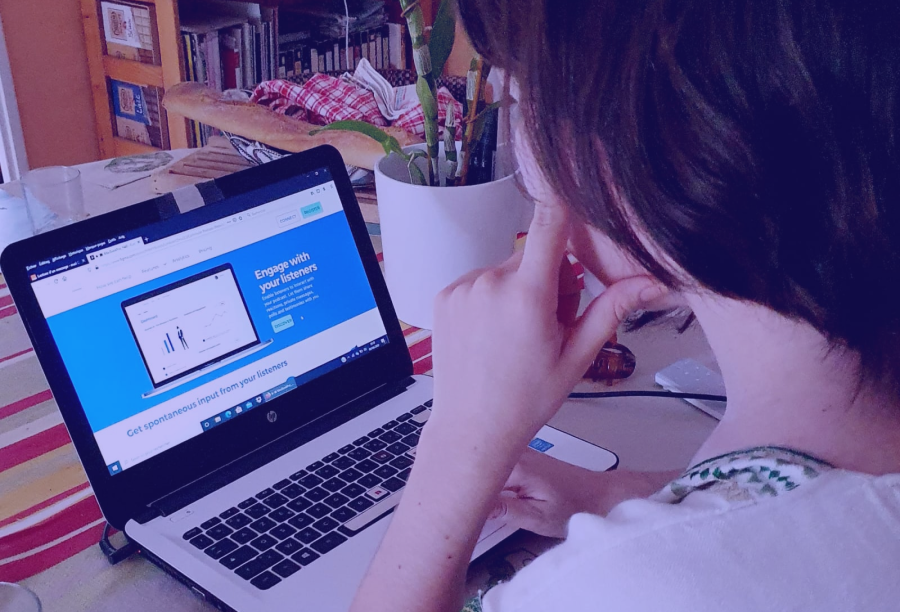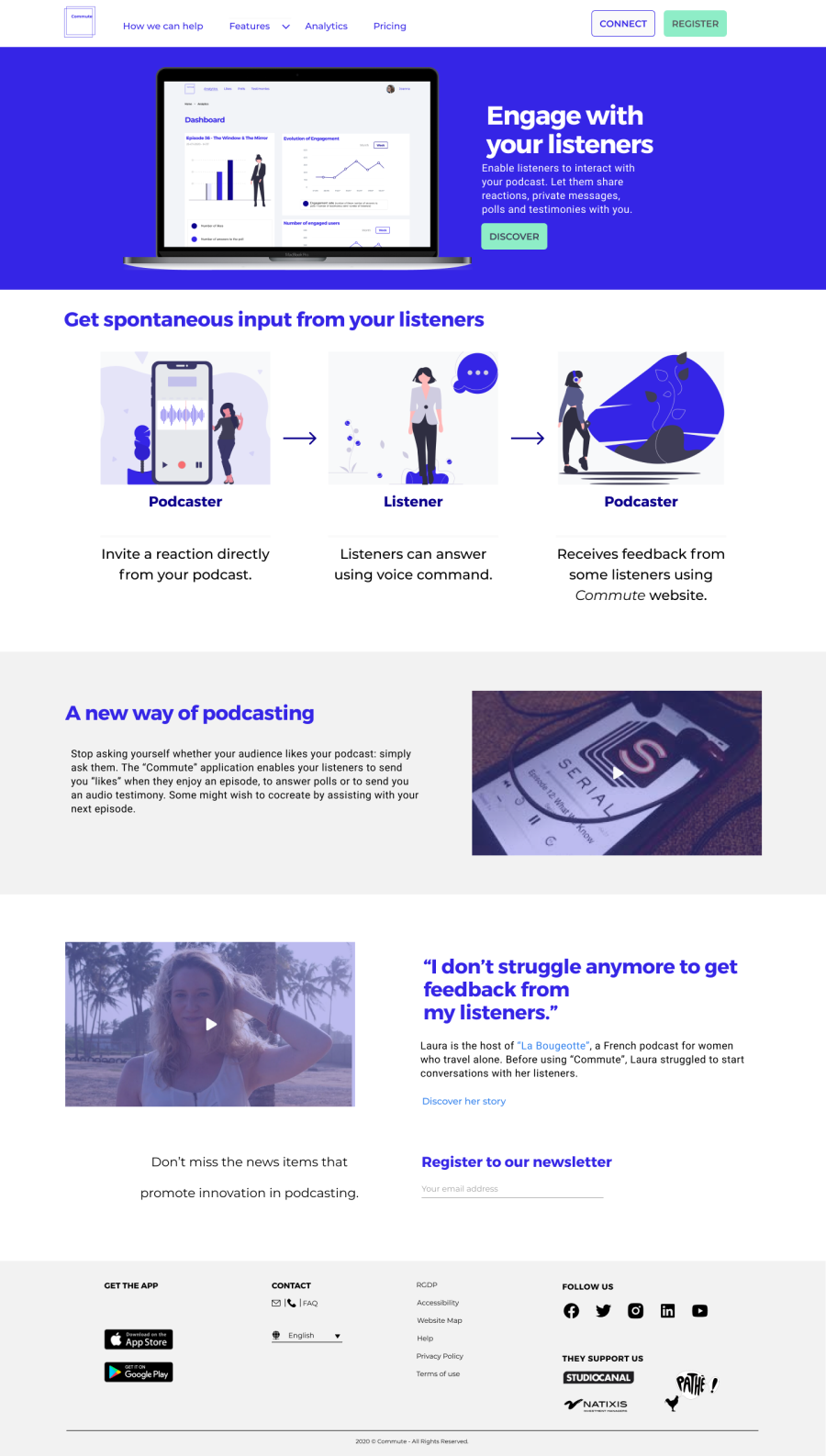 I designed the prototype on Figma.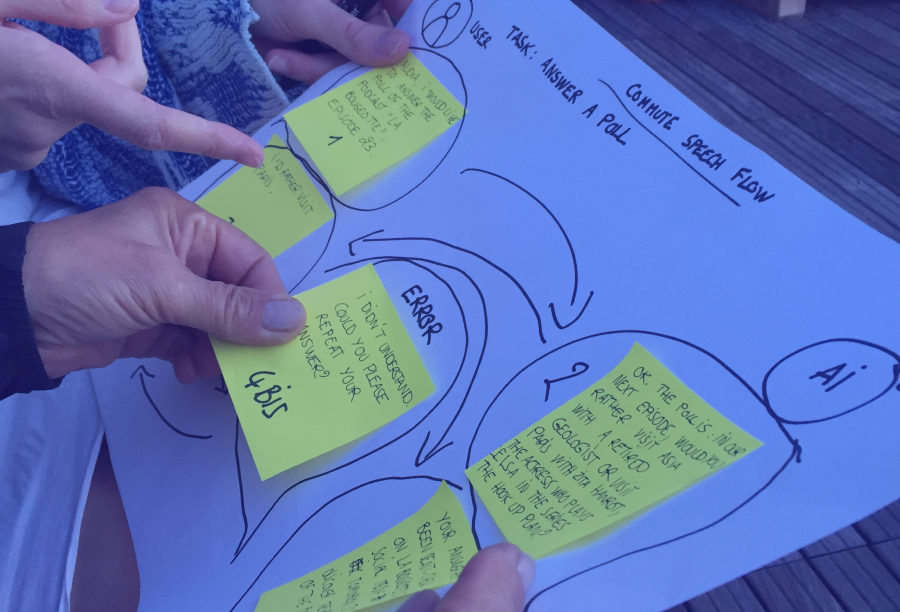 I conducted a test in person so that I could catch different expressions and impressions. ​​​​​​​