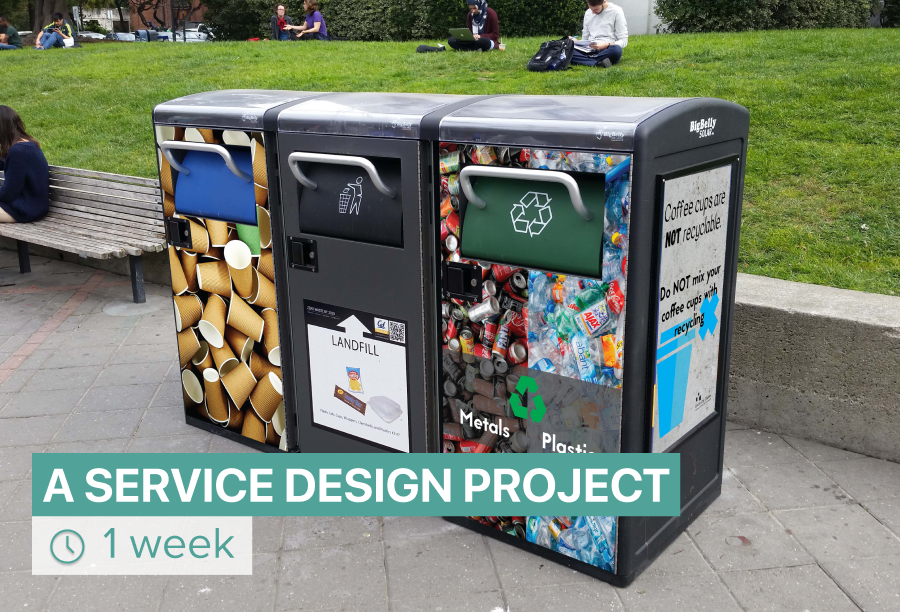 Recycling is a major issue in Dublin. Dublin City Council introduced street recycling bins in the past, but the test failed due to high levels of cross-contami

nation. 

​​​​​​​
How might we help citizens to dispose of waste /recycling in the correct street bin?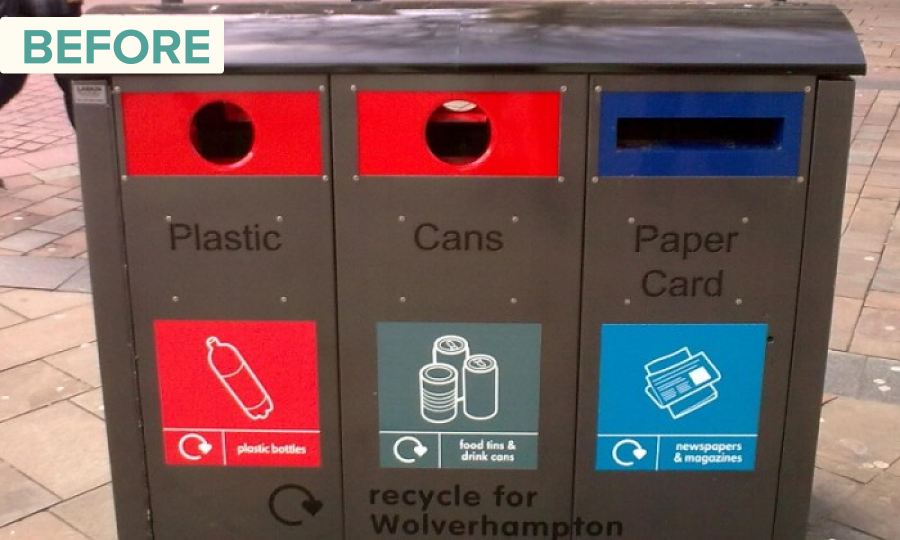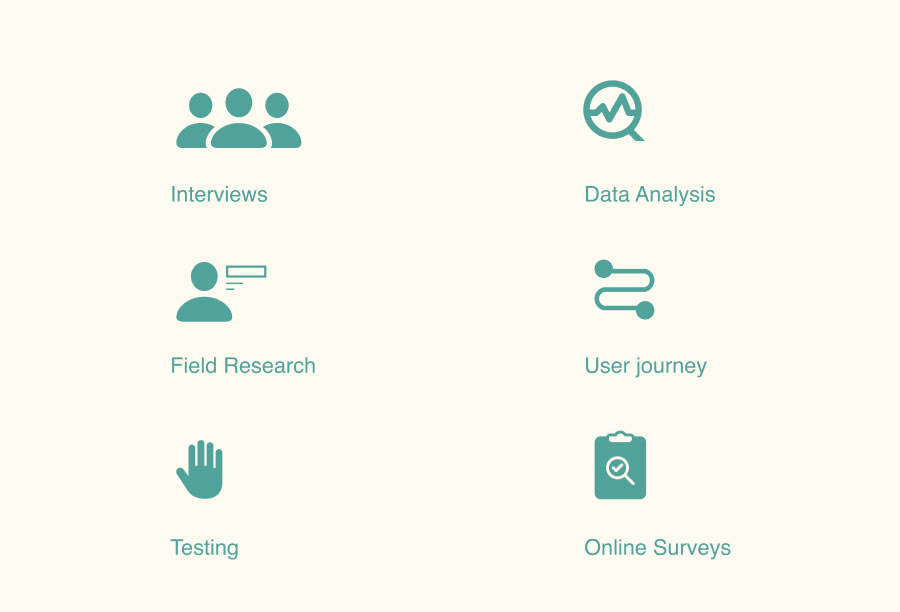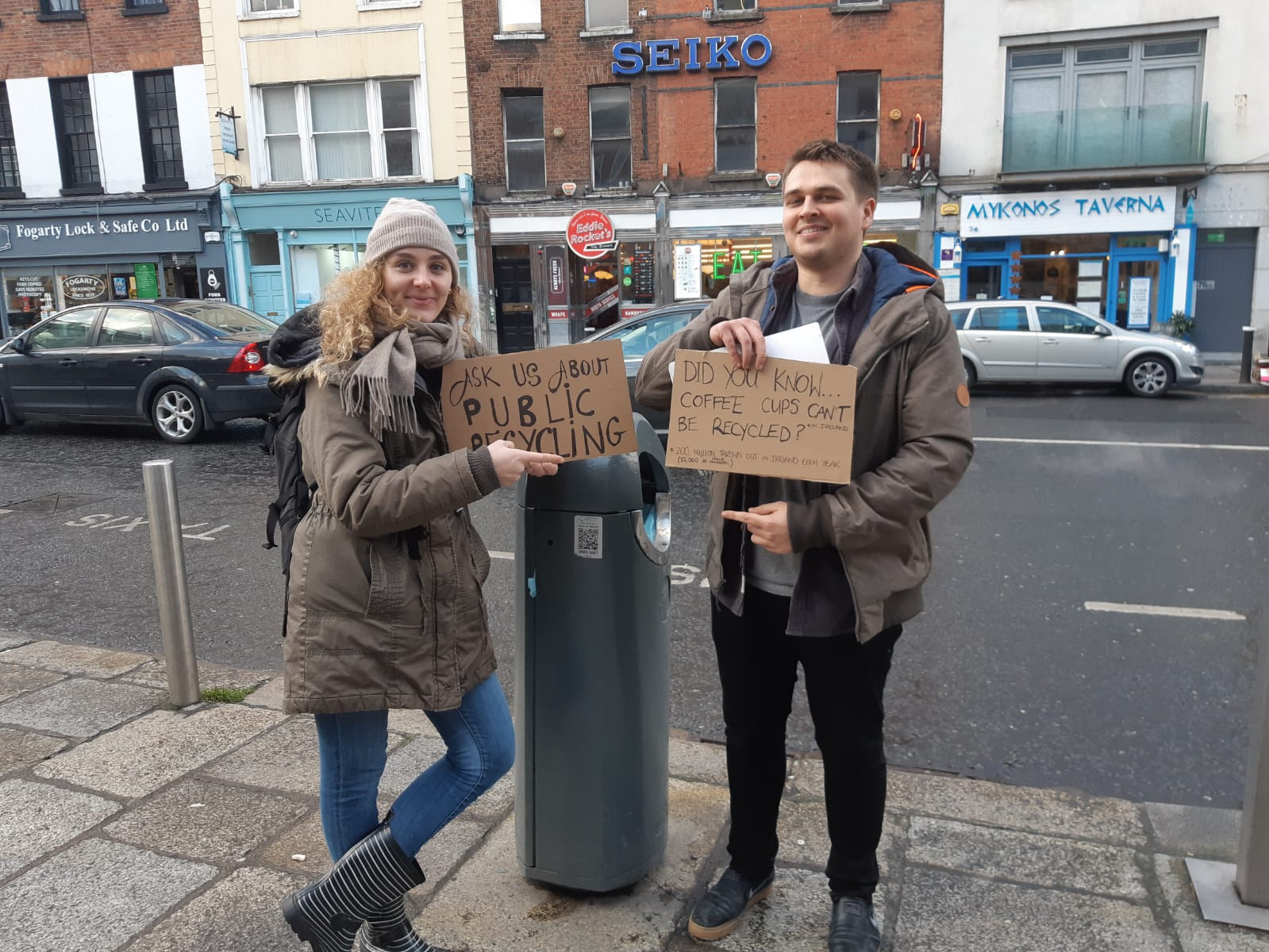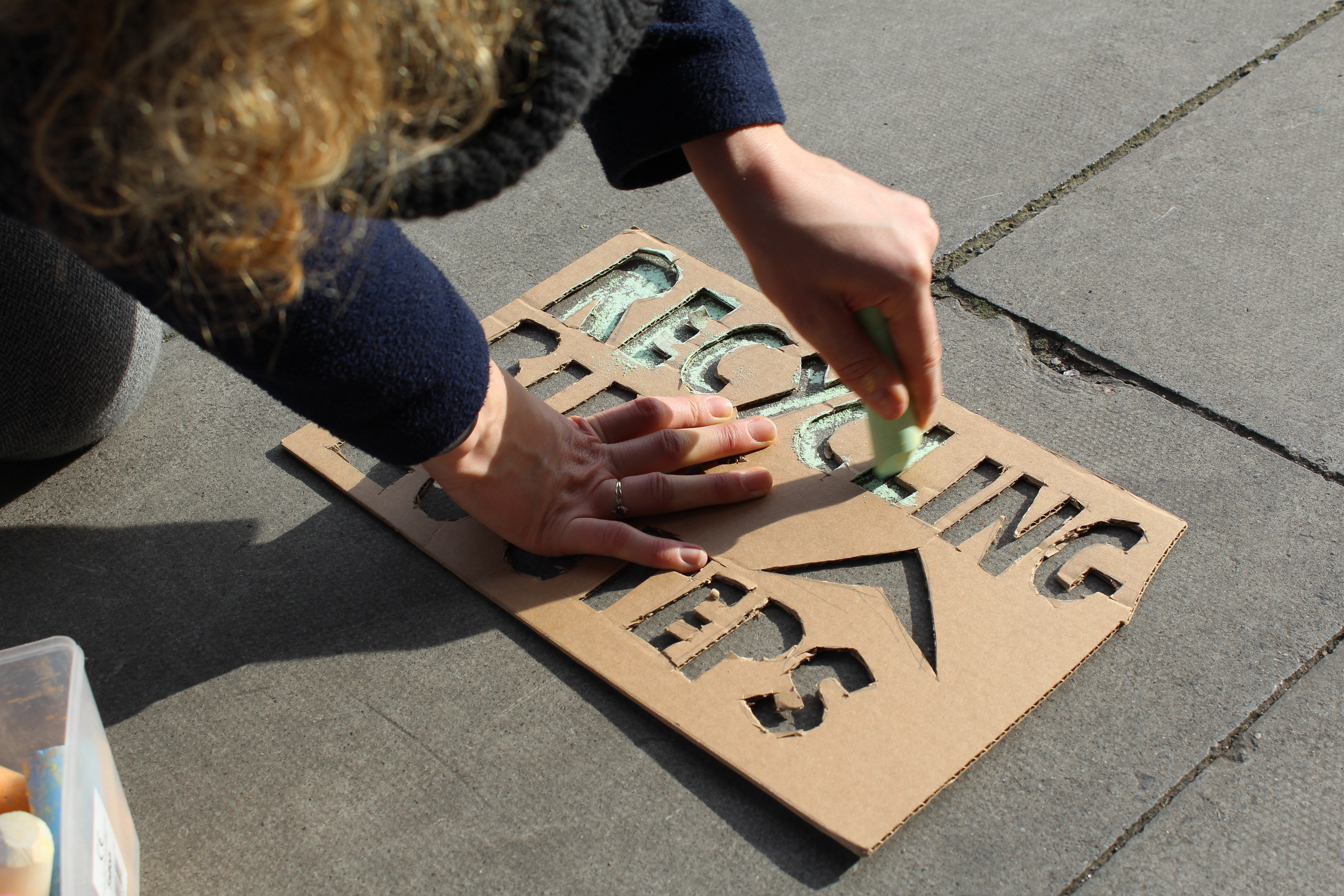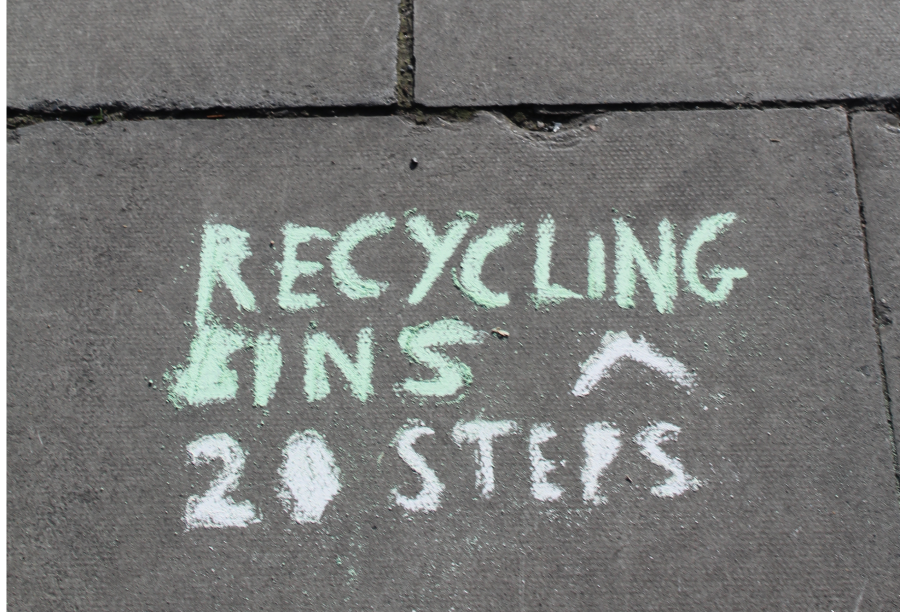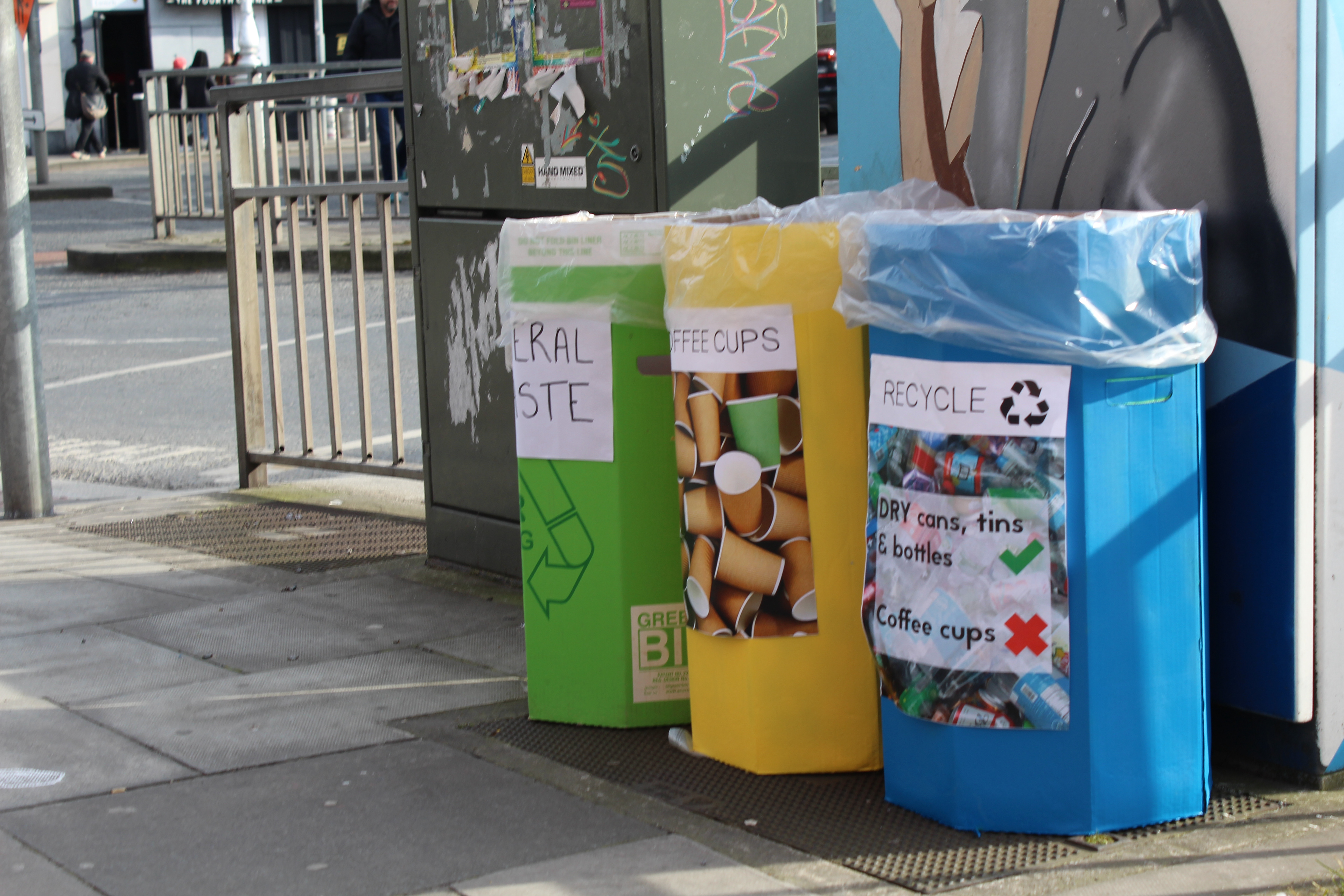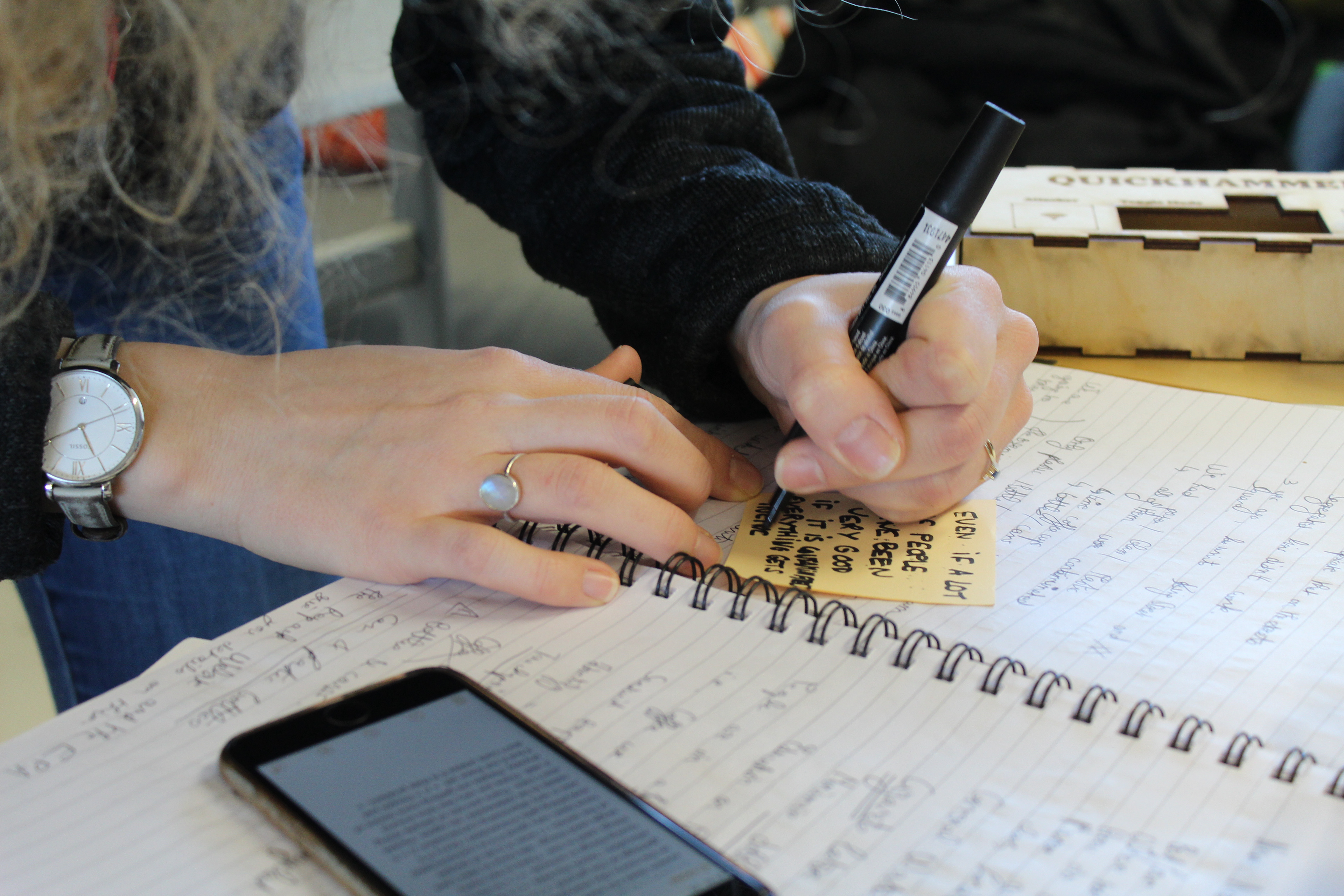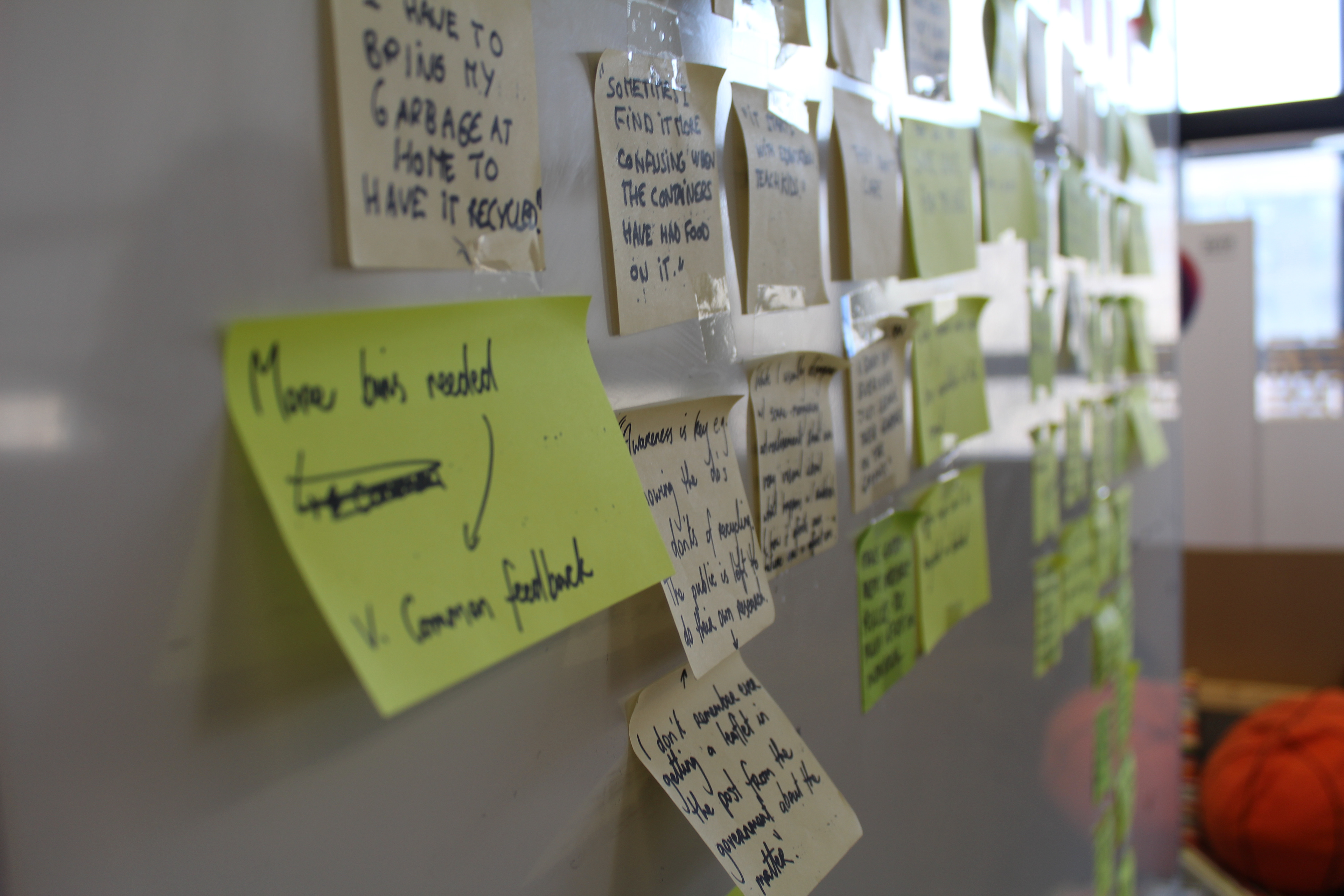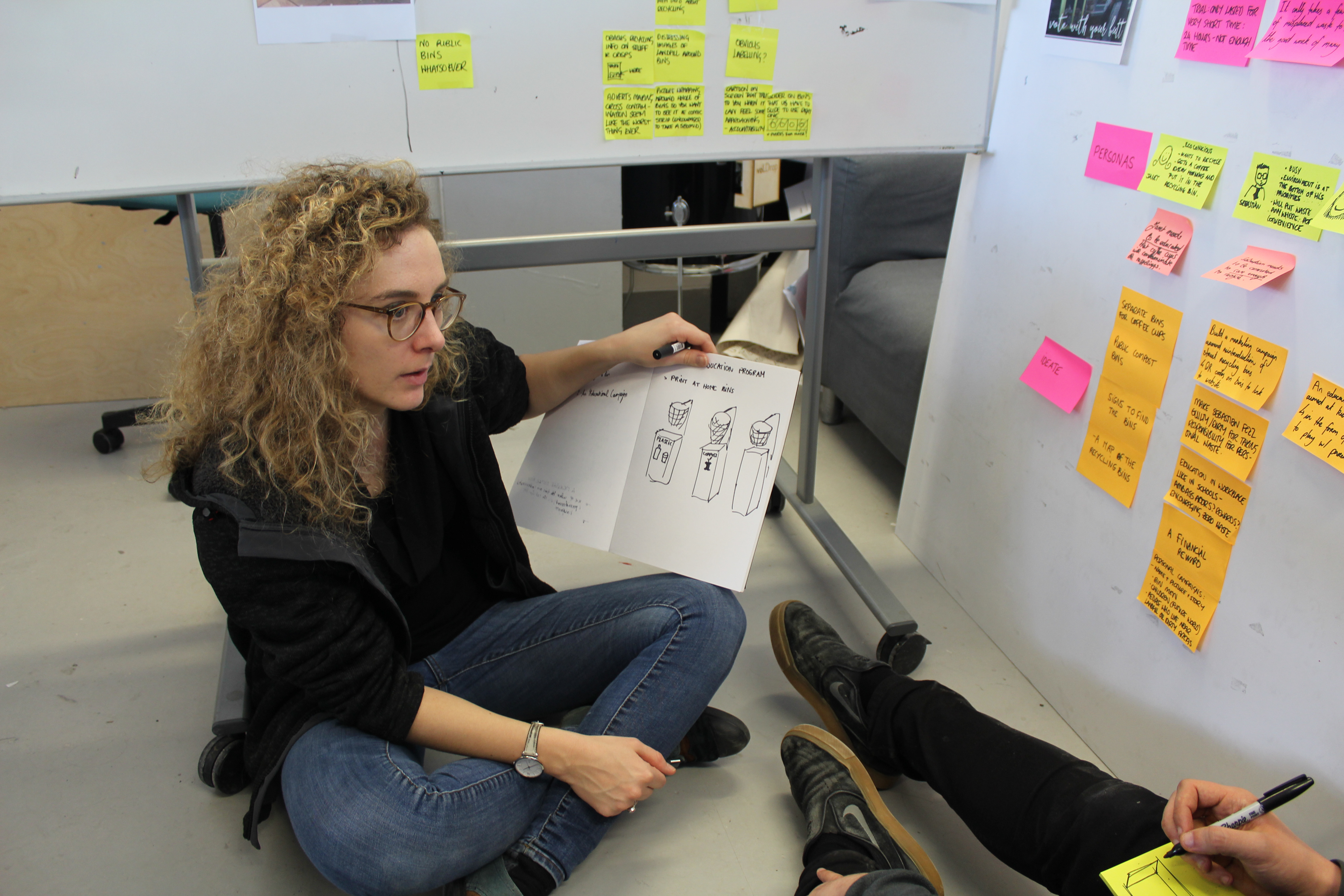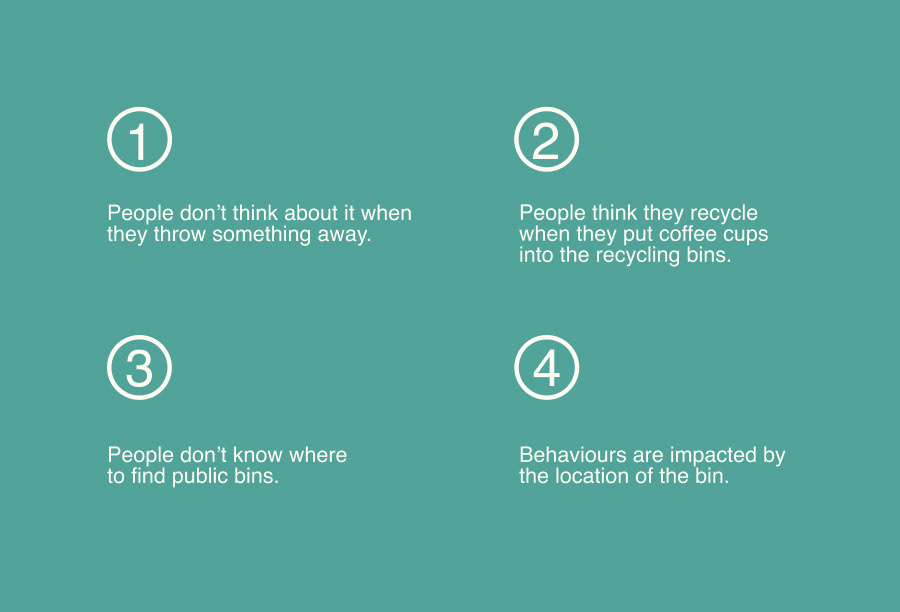 When we introduced a separate coffee cups stream during our testing, most of the users still placed their coffee cups in the recycling stream: awareness is key. 
Most users complained that there are not enough recycling bins in Dublin: signage to the bins is essential.
Users don't think about it when they throw rubbish away: the users shouldn't have to think during their interaction with a street bin.
Street behaviours are impacted by spatial environment and time. We needed to conduct a case study on the areas located close to coffee shops.
A Three-Steps Strategy for Behaviour Change 
How to design for sustainability? How can we design in good behaviour and design out the bad? Change does not happen over a night. As a consequence, we created a three-steps strategy acting as a system to trigger behaviour change.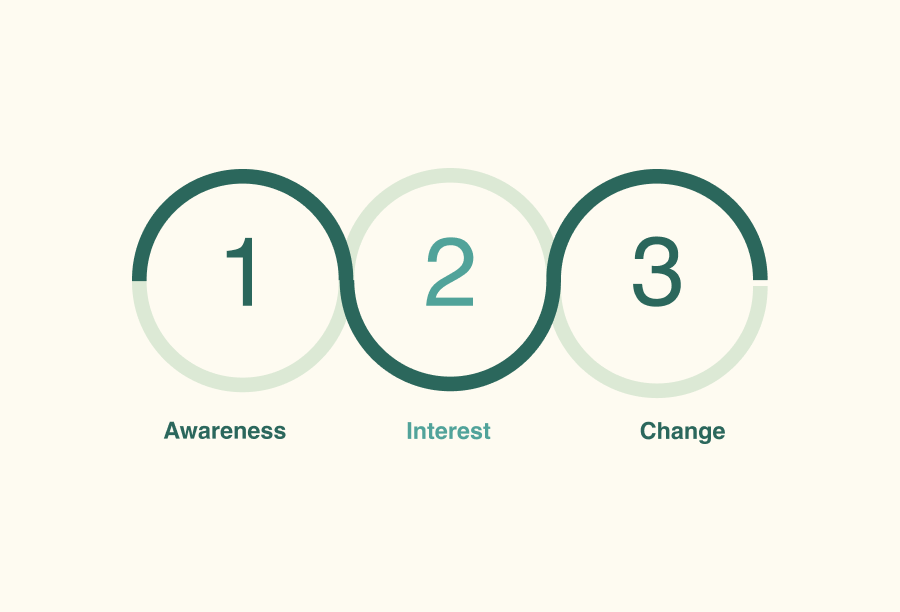 Step 1: Raising Awareness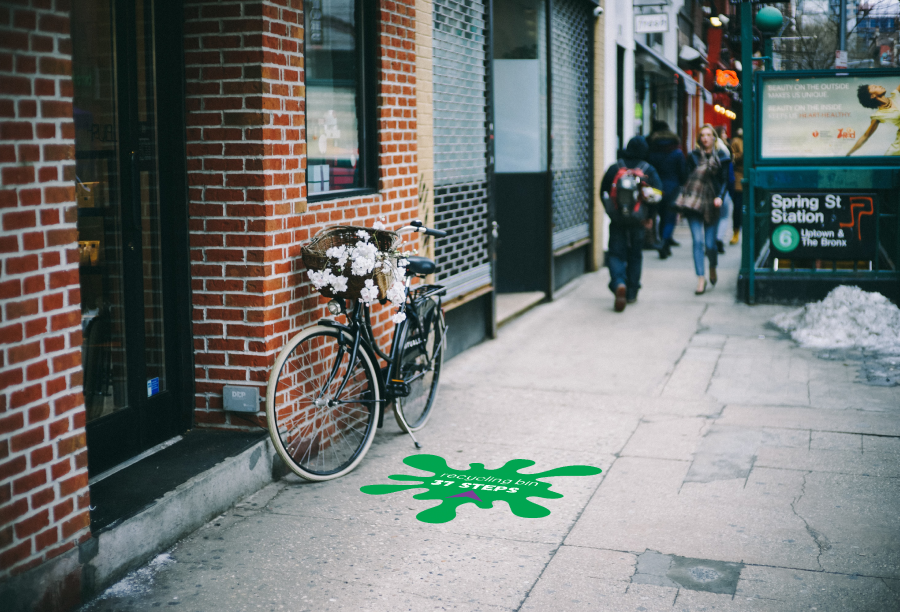 There is a need for signage that indicates where the recycling bins are. These "nudges" act as constant visual reminders in the city.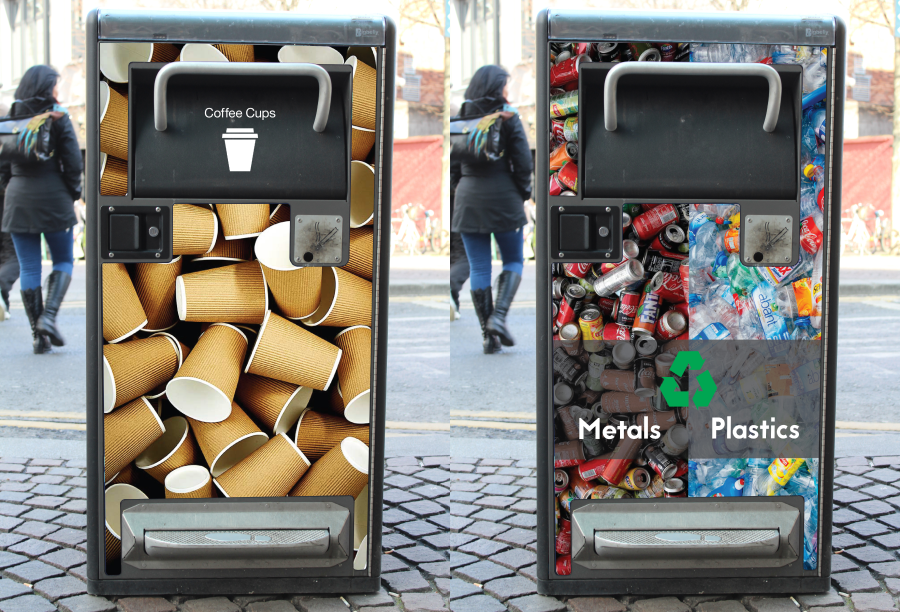 To raise awareness about the subject of coffee cups, we created visible bins, with clear streams, using the design of the bins to show the content inside of the bins. We created a consistent design with one quirky and fun tone. Indeed, people are most likely to listent to things they like (Robert CALDINI).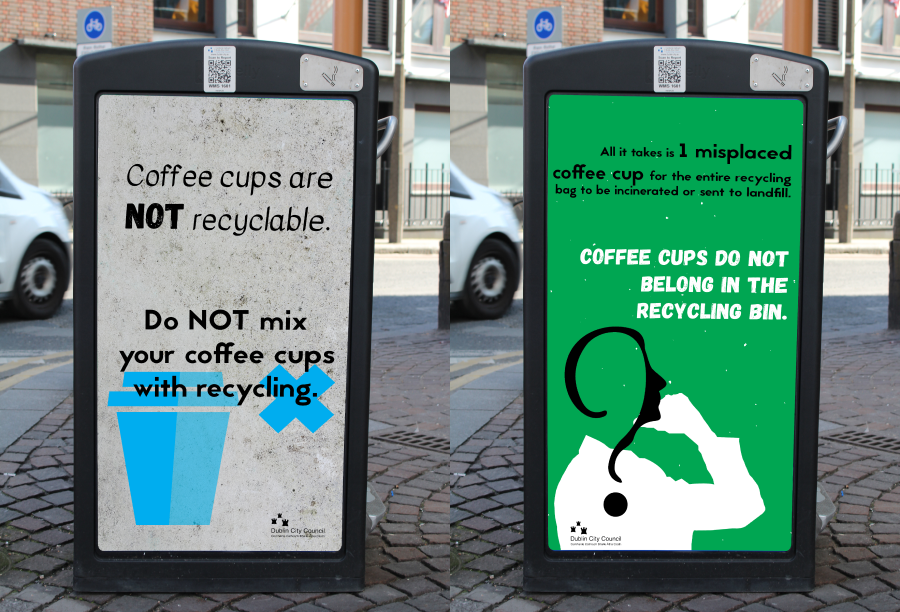 The second step is to rise interest to explain why people shouldn't misplace coffee cups in the recycling bins. To achieve that goal, we decided to place posters on the sides of the bins and on bus shelters. Interest is indeed an emotion which increases remembrance.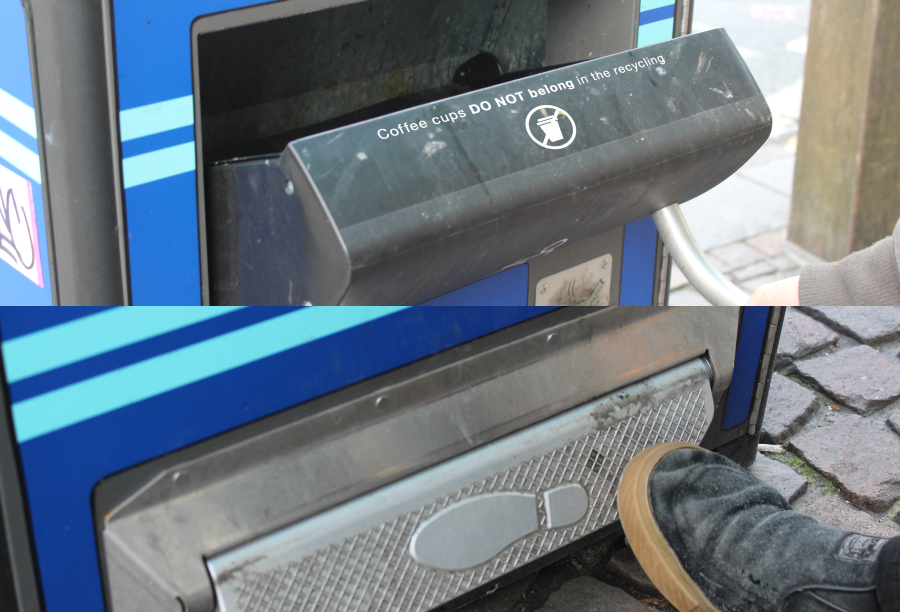 The third step is design to trigger change: when the general public has already been submitted to clear messages to explain where the bins are and why coffee cups shouldn't be thrown on the recycling bins, we decided to add call-to-actions on physical touchpoints directly on the bins (on the handles, on the pedals and on the inner rims). The goal here is to create a physical reminder not before the action, but precisely when people throw things away.
For more information about the project, feel free to have a look at the presentation.