Creating a brand experience online
How to create one voice and one user experience on social media for a university with seven campuses in France? 
As Sciences Po Social Media Manager, I implemented a social media management tool to enable seven campus-based community managers to publish content on the same social media accounts.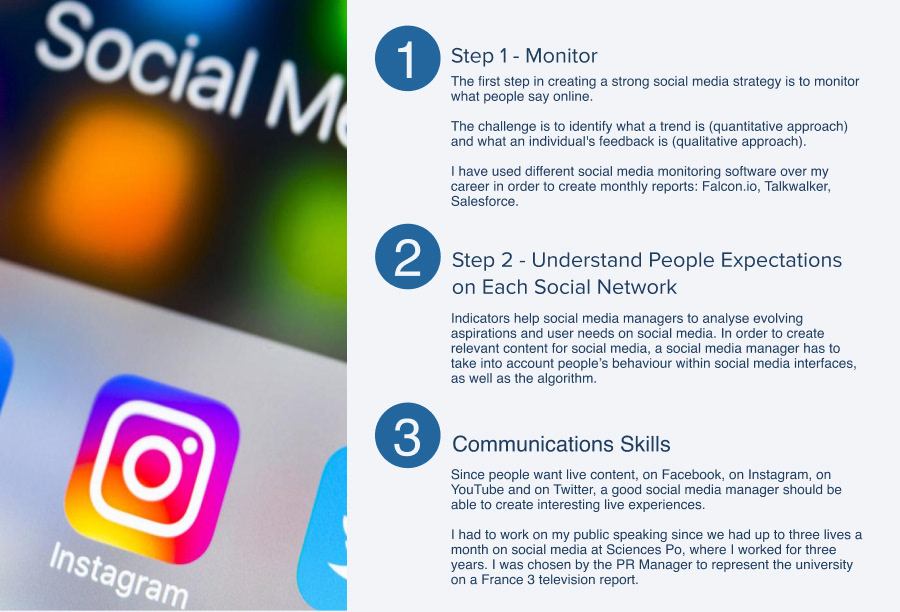 Sciences Po social media accounts were ranked in the Top 5 of education social media accounts over the last three years.