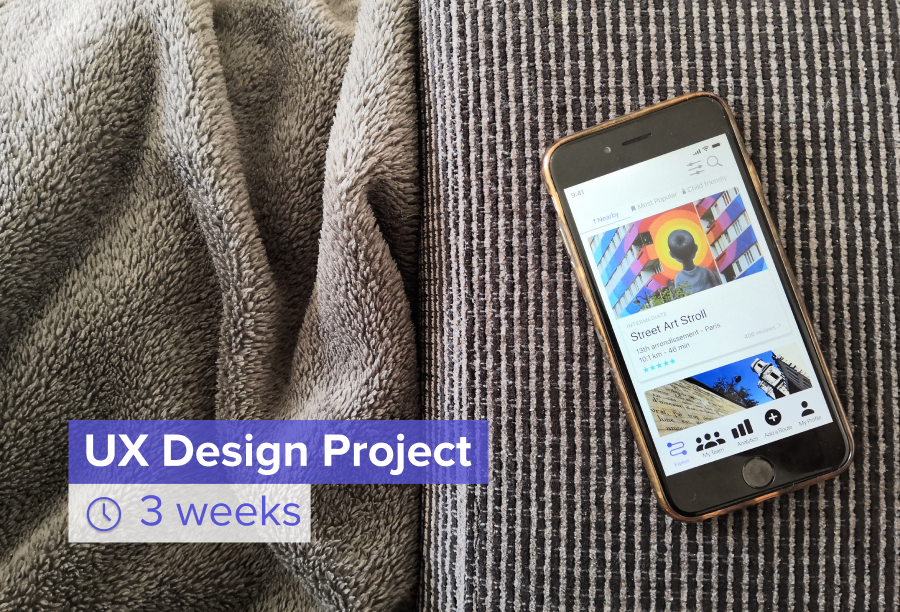 Sport is not just about competition. It is about joy. Based on design for behaviour change, TandemTales is an app designed to provide fun cycling experiences for urban explorers. 
Most of the sport apps connected with smart watches focus on data and on competition. What if these apps were overlooking many users who might want to exercise but who wouldn't like feeling pressured by an app?​​​​​​​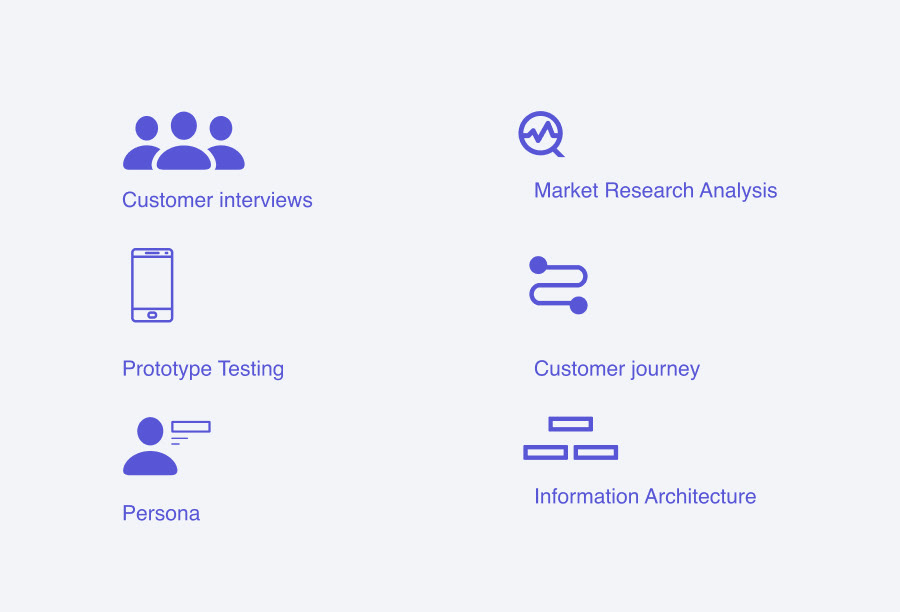 Following interviews, card sorting has been used to define the navigation design of the app. Starting with user goals helps to ensure that navigation design is effective.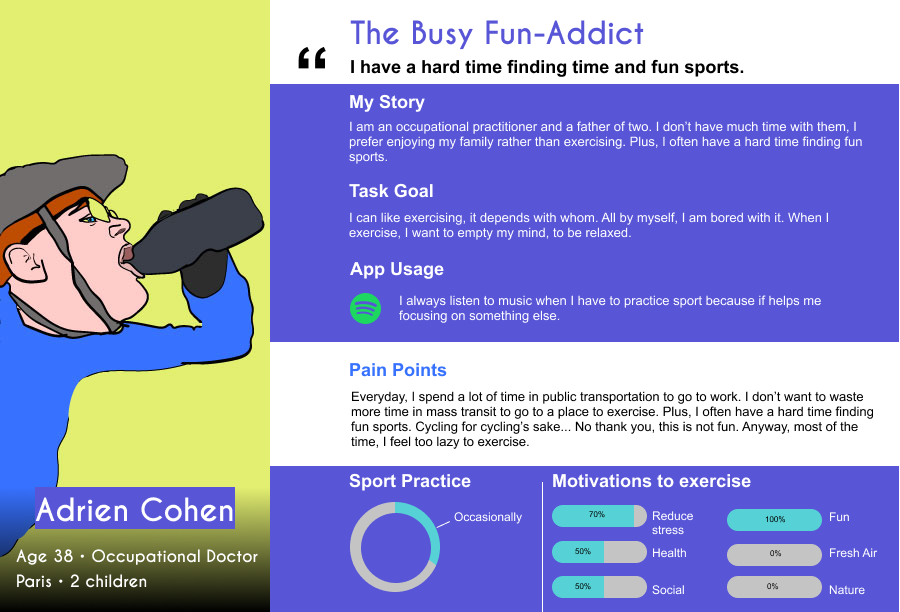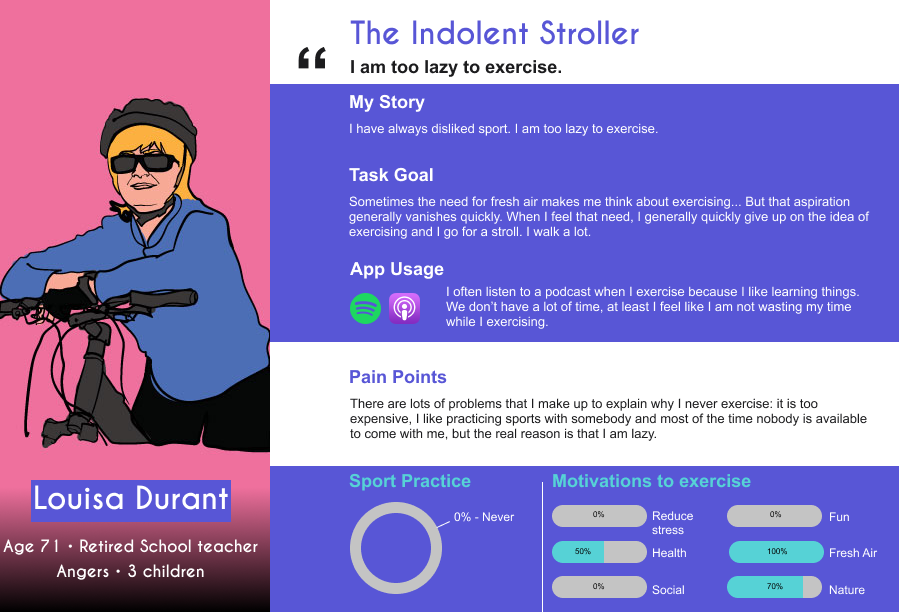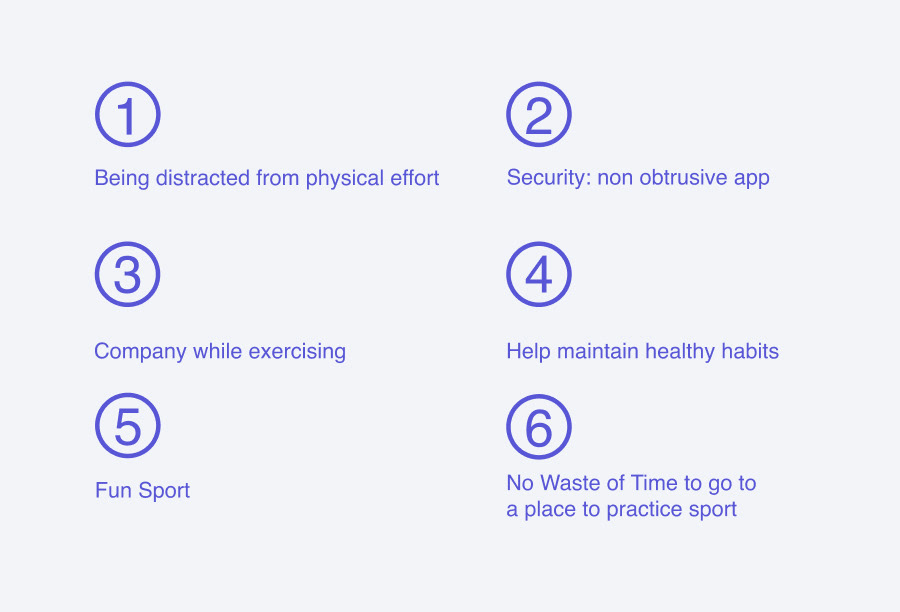 The concept is: sport for its own sake. 
The target audience are people who don't like sport but do want to exercise.
The idea is not turning the users into athletes, rather helping them to maintain healthy habits. In order to help them return to sport and create new habits, they would benefit from being distracted from physical effort. 
Their need: a goal, a good story, and a reward for their effort.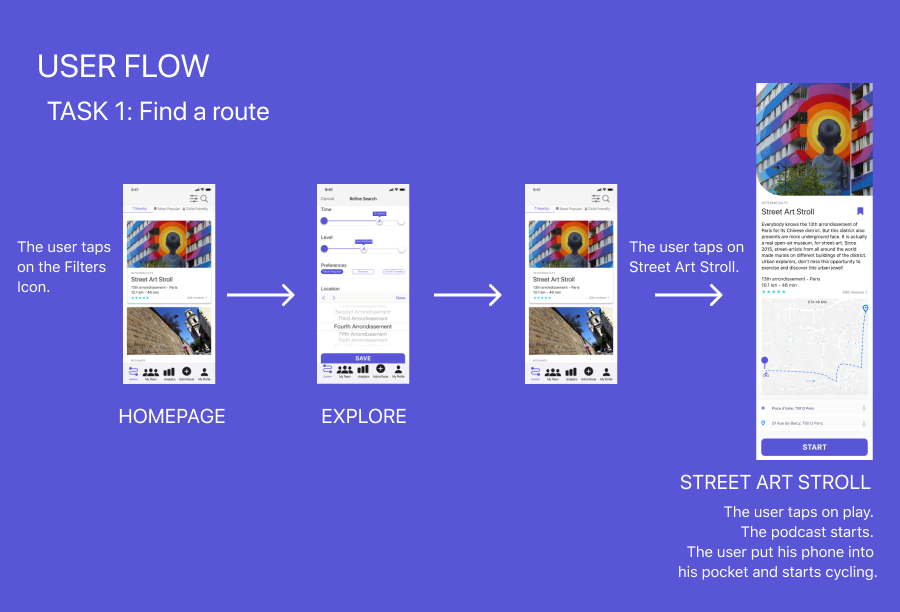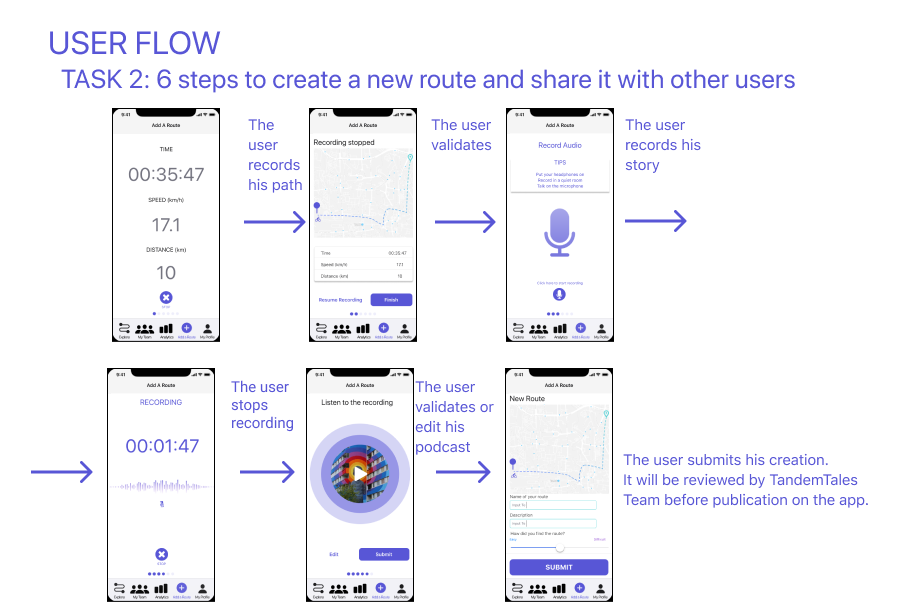 The social component of the app is designed to help the users keeping up with the good work. Indeed, the risk with sport is a high churn rate: people use the app once and then give up.

​​​​​​​
From The Sketches to the Mock-Up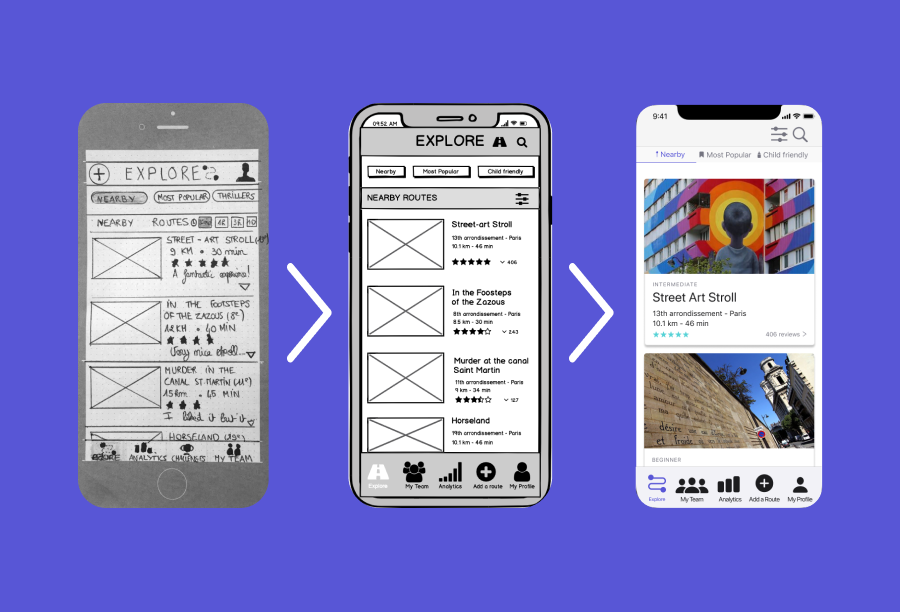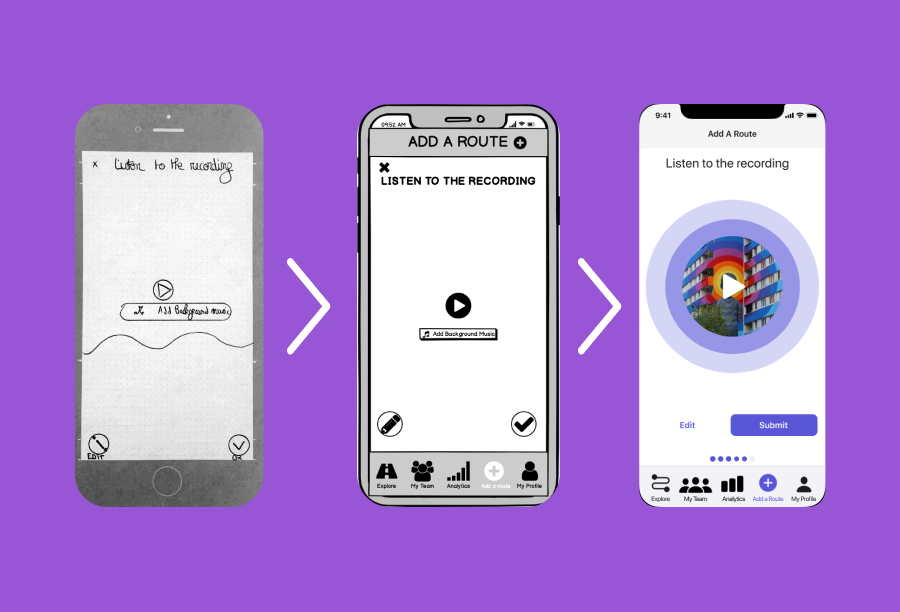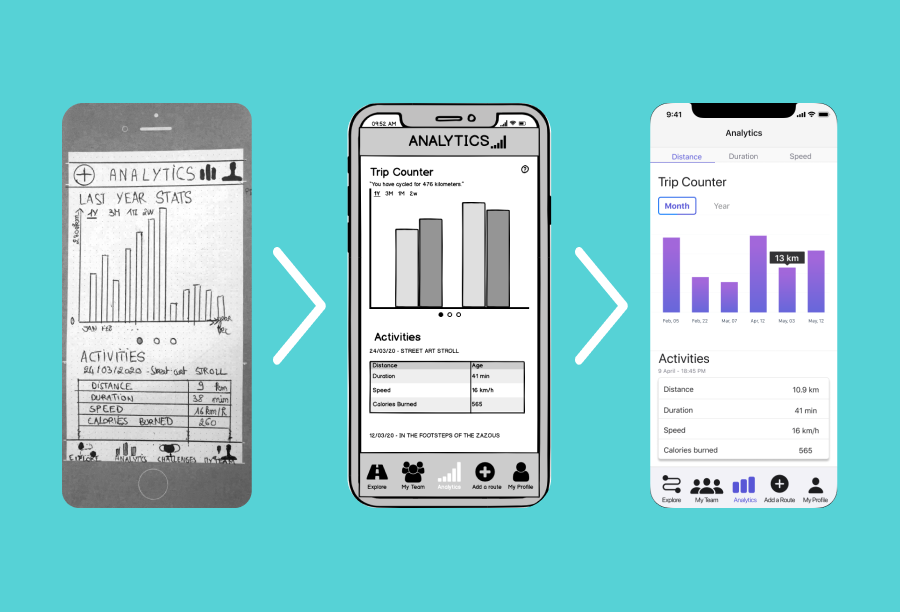 Aesthetic integrity represents how well the app's appearance and behaviour integrate with its function. TandemTales helps people perform a task: cycling. It aims at keeping the users focused on their task by using subtle, unobtrusive graphics, standard controls, and predictable behaviours.
A User Testing "on the go"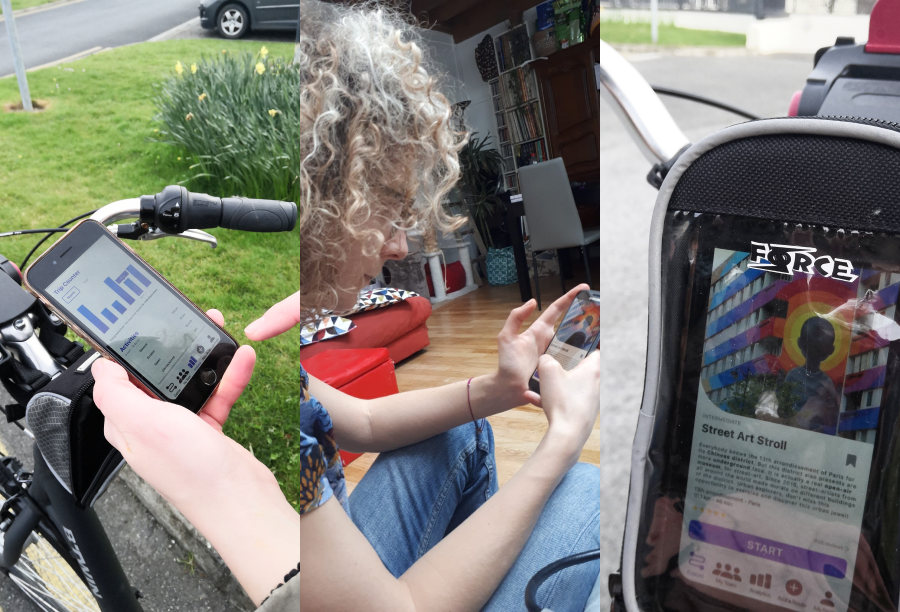 An highly distracted environment

causes most mobile users to engage in one-handed use with short spans of partial attention.
Testing TandemTales has been all about finding out if the mobile design allows users to easily use the app with one hand and partially distracted attention. 
In other words:

can users perform a certain number of tasks with just one hand in under 60 seconds?
To goal is to adjust the size of text to ensure its legibility when users are moving, and to make sure they can easily find and interact with the controls.
A special attention has been paid to desirability: we want the user to enjoy the experience and possibly come back.
We would like to encourage users to produce user-generated content. To nudge them into sharing their stories on the app in order to create new routes, the process of adding a route and recording a podcast has been simplified: it takes only 6 steps. 
I have paid special attention to these screens, focusing on desirability and emotional design to make the experience less tiresome. 
Micro-interactions have been added to make the experience not only seamless but also surprising and joyful.
This cycling app is designed for the Apple watch because this is the most popular smart watch. 

​​​​​​​